Eagle Comics - 291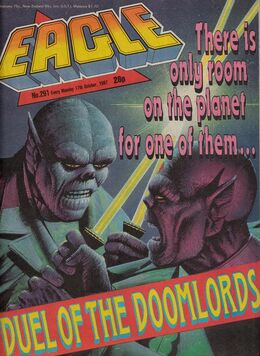 Eagle Comics # 291 contains their 'seventh' comic strip based on the Manta Force toy line.
Chapter Title: Attack Ship Hijack!
To be continued in the next issue...
Notes of interestEdit
First time an alien craft is discovered, however, it's origins and crew remain unknown.
Comic panelsEdit
Ad blocker interference detected!
Wikia is a free-to-use site that makes money from advertising. We have a modified experience for viewers using ad blockers

Wikia is not accessible if you've made further modifications. Remove the custom ad blocker rule(s) and the page will load as expected.