Eagle Comics # 297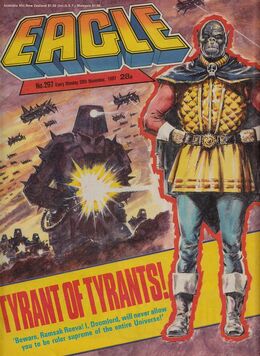 Eagle Comics # 297 contains their thirteenth comic strip based on the Manta Force toy line.
Chapter Title: The Traitor!
When Captain Finn returned with news of Major Vex's destruction, it seemed like Manta Force's troubles where over. In fact, their troubles was only just beginning.
To be continued in the next issue...
Notes of interestEdit
Captain Finn uses reading glasses
Comic panelsEdit