Manta Sharks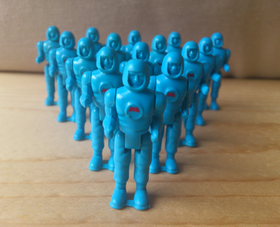 Production
Release Date
1987
Distributor(s)
Bluebird Toys
Video
Manta Sharks are commanded by Captain Buck Finn and are Manta Force's aquatic troopers.
Below are the features of the Manta Shark figures.
Articulated arms and legs
Foreign distributionEdit
The Manta Shark figures was distributed throughout Europe, via FASSI and Habourdin International.
Ad blocker interference detected!
Wikia is a free-to-use site that makes money from advertising. We have a modified experience for viewers using ad blockers

Wikia is not accessible if you've made further modifications. Remove the custom ad blocker rule(s) and the page will load as expected.