Sinkhorn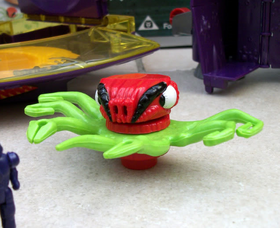 Production
Release Date
1990
Distributor(s)
Bluebird Toys
Video
Stinkhorn is the supreme evil commander of the Stenchoids. Similar to the Stenchoids, Stinkhorn is able to eject stench from his body to decompose his enemies.
Ad blocker interference detected!
Wikia is a free-to-use site that makes money from advertising. We have a modified experience for viewers using ad blockers

Wikia is not accessible if you've made further modifications. Remove the custom ad blocker rule(s) and the page will load as expected.